We work with leading packaging manufacturers to help companies in food processing, e-commerce retail, fulfillment, industrial manufacturing and medical supply optimize their packaging process. Our customers have trusted us for more than 20 years to deliver proven packaging automation and materials solutions, backed by dependable service.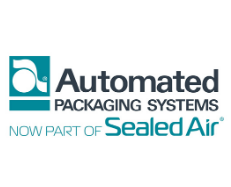 APS
The original inventor of Autobag baggers and pre-opened bags-on-a-roll, APS offers the complete range of bag packaging equipment and materials: bags-on-a-roll, SidePouch specialty bags, AirPouch void-fill and protective packaging.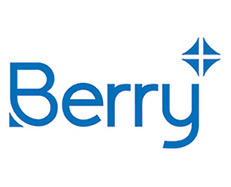 BERRY
Berry Global offers broadest range of PVC stretch and shrink film for packaging of fresh proteins, produce and baked goods. The films are manufactured to work with greatest efficiency on all wrapping equipment.
BETTER PACKAGES
Leading manufacturer of tabletop water-activated tape (WAT) and WAT manual and electric dispensers for carton sealing. WAT reduces material usage, increases productivity and prevents tampering.
Cascades
Manufacturer of innovative sustainable case-ready packaging like fresh-protein trays made from 100% post-consumer recycled PETE, 100% recycled fiber carboard trays for protein and produce and more.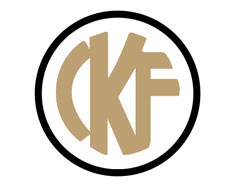 CKF
Proudly made in Canada, CKF's pulp fibre, RPET and foam products serve food packaging, retail and food service industries. Earthcycle™ line by CKF is certified compostable, recyclable and is food grade.
IPG
Proven complete range of paper- and film-based pressure sensitive and water-activated tapes, polyethylene and specialized polyolefin films, and packaging systems for industrial and retail use.
OSSID
Ossid offers a superior line of tray overwrappers and sealers, weigh price labeling equipment, case scales and form-fill-seal machinery to fully meet your food packaging needs.
PACTIV CORPORATION
World's largest manufacturer of food packaging and foodservice products: foam, plastic, aluminum, pressed-paperboard, PE coated board, and molded-fiber packaging.
PLACON CORPORATION
One of the leaders in thermoformed packaging resources, offering many options in sizes and styles of clamshell containers to present your products in the best possible way.
POLYCHEM
Most complete line of polyester and polypropylene strapping, made to run on any equipment. Full range of strapping equipment, power tools and accessories.
PROMACH
When it's ProMach built, you get performance, packaged. A family of brands operating across the entire packaging spectrum, including flexibles, pharma, product handling and end of line.
ROBOPAC
ROBOPAC's line of stretch and shrink wrapping equipment combines technology, innovation and experience into products that deliver results you can depend on.
SEALED AIR
Sealed Air applies unmatched knowledge and expertise to develop fulfillment and packaging solutions that protect food and all types of goods during global commerce.
SIGMA STRETCH FILM
Sigma Stretch Film®'s range of products, both blown and cast, machine and  hand films, represents a comprehensive, yet simple solution to all your stretch film needs.
TEXWRAP
Leading manufacturer of automatic shrink wrapping systems for food and non-food applications: shrink wrappers, shrink bundlers, L-bar sealers, side sealers, vertical sealers, lap sealers and shrink tunnels.
WEXXAR BEL
Manufacturer of leading-edge case erectors, case sealers and tray formers for corrugated container packaging, to form or seal anything from a simple "brown box" to complex specialty trays.